3 Simple Steps to Make Your Own Website:
You'll learn how to…
1. Choose a website building platform
I'm going to tell you that you don't necessarily need to know how to code or become a tech guru in order to learn how to create a website.
Those "old school" barriers are now gone.  We certainly weren't tech savvy when we first started out, so you don't have to be either.
There are plenty of drag and drop website builders available in the market that literally allow you to drag content into a website, and publish it without touching any codes.
Some widely recommended drag and drop websites are:
1- WORDPRESS
WordPress is a free and open-source content management system(CMS) based on PHP and MySQL. WordPress is installed on a web server that is either part of an Internet hosting service or a network host in its own right. 
2- DRUPLE
Drupal a free and open source content-management framework written in PHP and distributed under the GNU provides a back-end framework for at least 2.3% of all web sites worldwide ranging from personal blogs to corporate, political, and government sites.
3- MAGENTO
Magento is an open-source e-commerce platform written in PHP. This is basically designed to create e-com websites.
4-SQUARESPACE
Squarespace is a software as a service-based content management system-integrated website builder, blogging platform, hosting service, commerce platform, and domain name registrar. The system allows individuals and businesses to create and maintain websites, blogs, and online stores.
These all are widely used software to create websites using drag and drop technique. More and more people are creating websites online as a way to express themselves and get in touch with others. Businesses cannot afford not to have websites as a way of reaching more potential customers.
Apart from these, there are a lot of website creators that have emerged over the past few years that enable you to build websites without knowing how to code.
These are the few ones:
WIX is a cloud-based web development platform which allows users to create HTML5 web sites and mobile sites through the use of online drag and drop tools.
Weebly is a web-hosting service featuring a drag-and-drop website builder.
Shopify is a Canadian e-commerce company that develops computer software for online stores and retail point-of-sale systems.
2. Choose a domain name (www.) and host

Domain name and web hosting, what's the difference?
When setting up your first website it's not uncommon to get confused between domain name registration and web hosting.
Your domain name is the name of your site or your URL (www.mynewcompany.com) and can be purchased by going to a domain name registrar.
In order for your website to appear on the Internet, the files need to be uploaded to a server. These can be "hosted" by a hosting company. Hosting is usually billed monthly or annually depending on how the type of server you need and how much space and bandwidth you are using.
I recommend you to not purchase your Domain and Hosting from the same provider.
When setting up WordPress sites, I recommend the following Domain name and Hosting providers:
1- GODADDY
2- BLUEHOST
3- HOSTGATOR
4- IPAGE
5- JUSTHOST
Pick a good Domain Name for you because most likely you will be stuck with that domain name for the rest of your site's life. You may change the domain hosting provider from time to time depending on how reliable your current domain hosting provider is but the domain name will remain the same.
3. Setup, design and tweak your website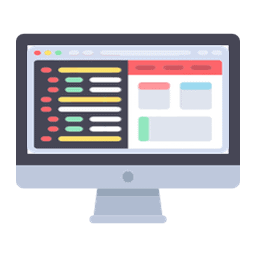 THE THIRD AND FINAL STEP IS THE PRACTICAL SESSION OF WEBSITE CREATION AND PLANNING.
PLEASE SUBSCRIBE HERE TO READ FURTHER.
Have a nice day to all my readers!
Signing out: Shiwani Negi
Please follow and like us: